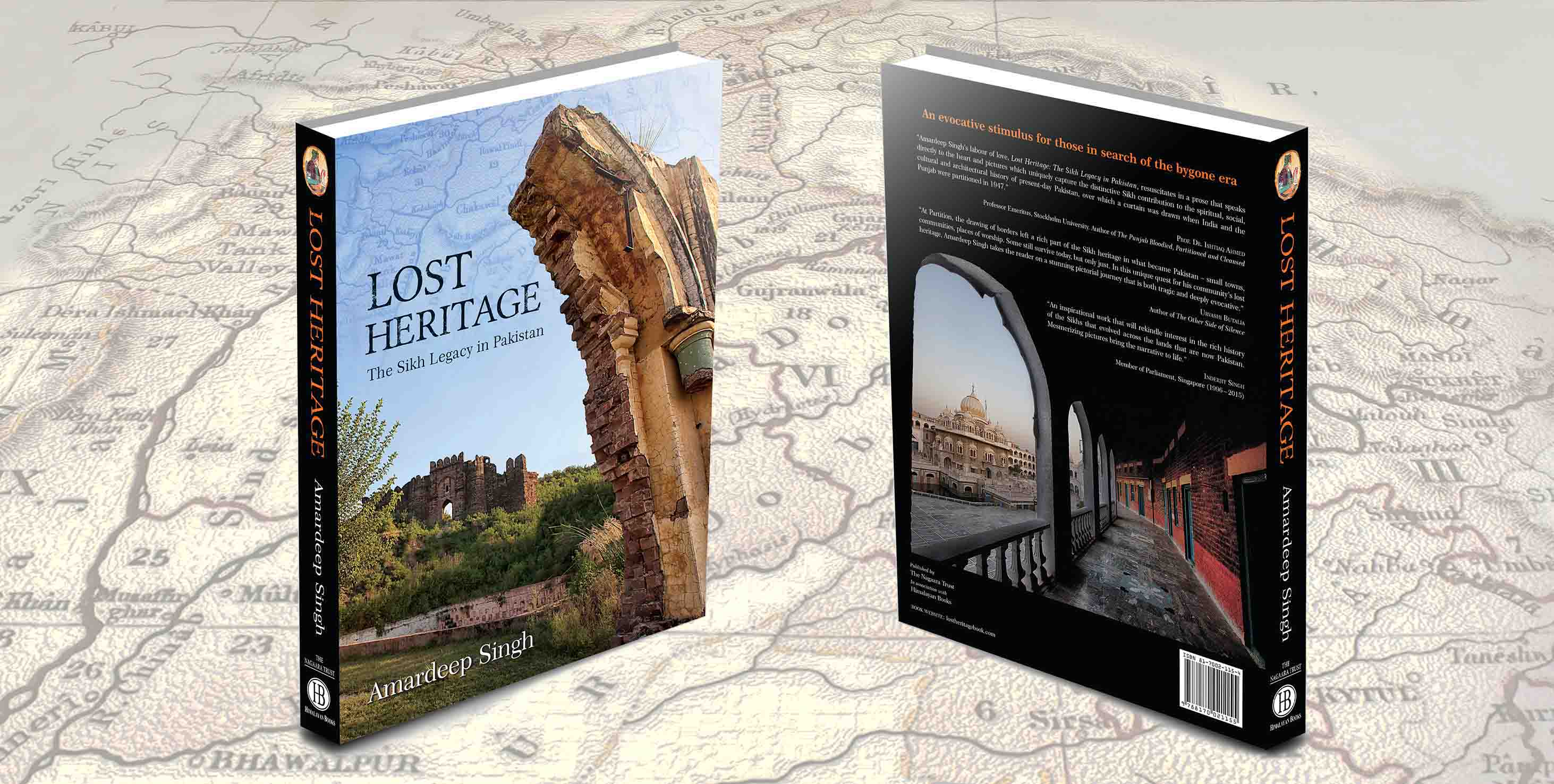 Amardeep Singh's labour of love, Lost Heritage: The Sikh Legacy in Pakistan, resuscitates in a prose that  speaks directly to the heart and pictures which uniquely capture the distinctive Sikh contribution to the spiritual, social, cultural and architectural history of present-day Pakistan, over which a curtain was drawn when India and the Punjab were partitioned in 1947.
Prof. Dr. Ishtiaq Ahmed, Professor Emeritus, Stockholm University, Author of 'The Punjab Bloodied, Partitioned and Cleansed'
At Partition, the drawing of borders left a rich part of the Sikh heritage in what became Pakistan – small towns, communities, places of worship. Some still survive today, but only just. In this unique quest for his community's lost heritage, Amardeep Singh takes the reader on a stunning pictorial journey that is both tragic and deeply evocative.
Urvashi Butalia, Author of 'The Other Side of Silence'
An inspirational work that will rekindle interest in the rich history of the Sikhs that evolved across the lands that are now Pakistan. Mesmerizing pictures bring the narrative to life.
Inderjit Singh, Member of Parliament of Singapore (1996 – 2015)